I'm excited your here and I can't wait to see you inside the lesson
--- Master Class ---
Music Theory 101
--- Course ---
Walk away knowing Exactly the why behind your favorite songs. Know what Key the song is in and how to find it… Plus find your way across the fingerboard with confidence… Or Your Money back!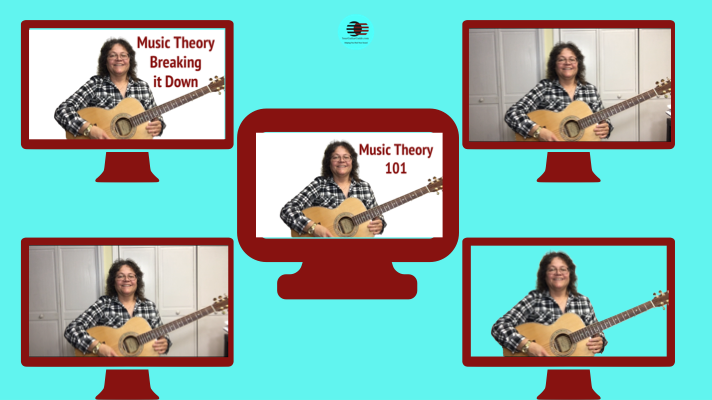 Let Me Show You What Is Waiting For You Inside Music Theory 101 Once You Become A Member…


Modules
In this course you will learn the secret tricks & hacks to the complete fingerboard. So that you will know what keys the songs are in. Where the notes are that you need. So that you can play lead licks. And more ....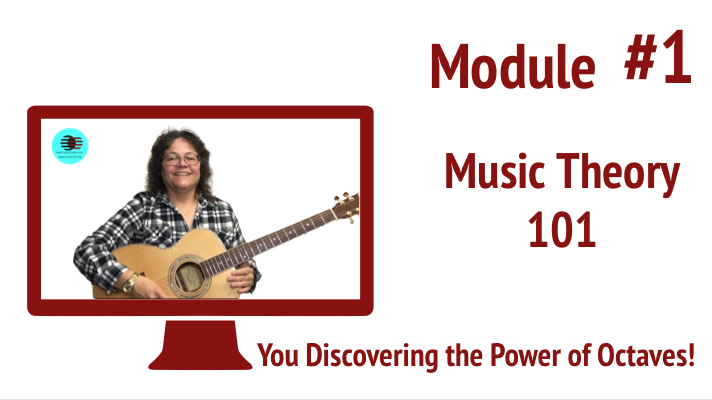 Uncovering the Elusive Octaves
Discover Pitch in a Octave so that you will be one step closer to understanding music.
Finding the Octave so that you can find your way around the fingerboard.
Once you have completed this module you will never be lost on the fingerboard again.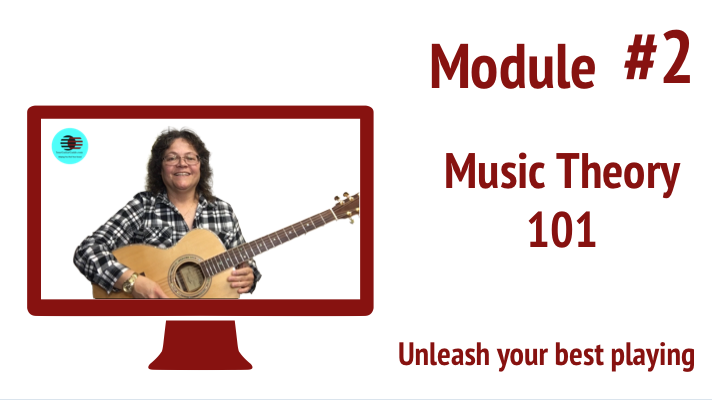 Two Stepping Through Half steps and Whole steps
The Secret's to Half steps & Whole steps.
Discover Semi Tones and Tones on the guitar. So you can play all over the fingerboard.
Have an understanding of distance between pitch on guitar.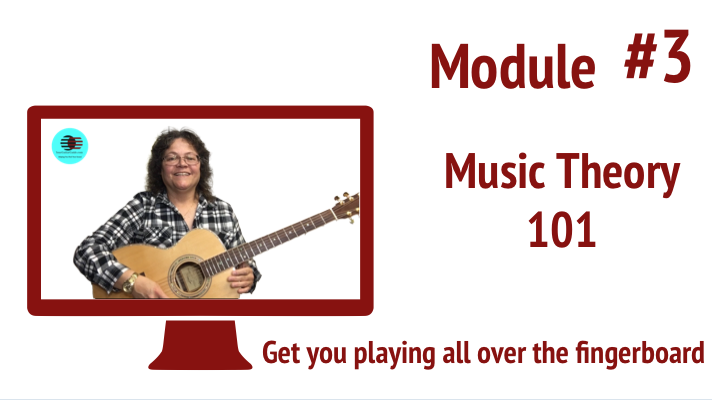 Learn The Secret of 7 Eye Opening Notes So That You Can Play Any Song Your Heart Desires
The sneaky strategy to playing all the notes on the guitar.
The Secrets to great guitar playing are with the rudiments.
How to Use the Musical Alphabet without having to guess on the guitar.
Unlocking Your world of guitar with this one simple strategy.


This module will open up the complete guitar fingerboard. So that you will be able to find all the notes. Which will expand your ability to play licks once you have the notes under your fingers.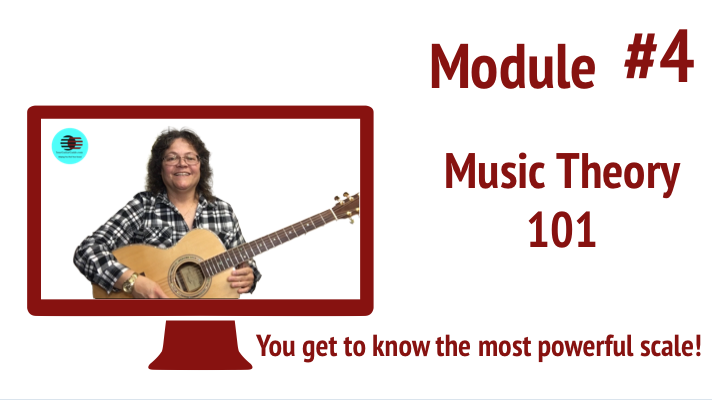 Discover the Single Most Important Powerful Scale 


The Secrets to the Major Scale so that you can play in every key.
How to use the Major Scale on Guitar so that you can find what key the song is in.
What most guitar teachers won't tell you about Music Theory.
Learn the Truth about Unlocking the A Major Scale.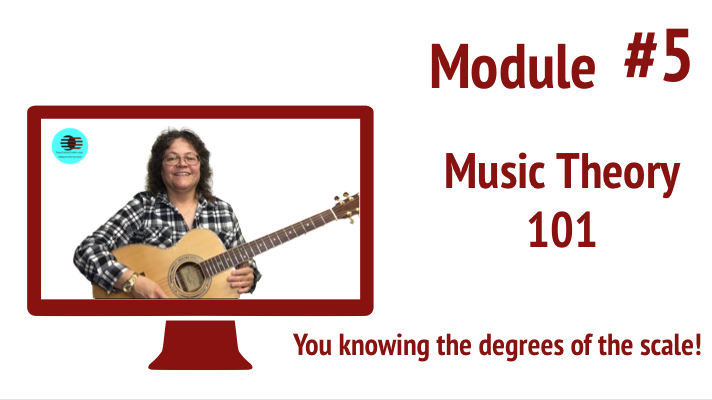 The Easiest & Fastest Way to Know What Chord to Play in the Song
Discover the Degrees of the Major Scale so that you can play guitar with friends, gigging or band.
Unlocking the guitar Fingerboard with the Degrees of the Major scale.










Up to $297.00 Worth of Bonuses When You Join Today!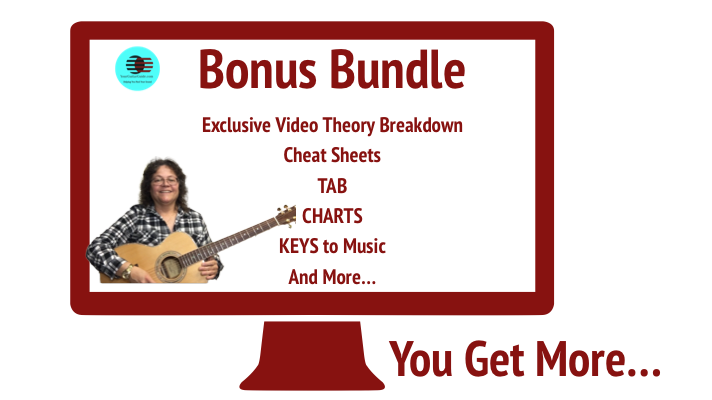 I have some extra



"Goodies" for you
The 5 Main Modules of Music Theory 101 will transform your guitar playing. But that is only the beginning.
When you invest in the Music Theory 101 course you also get 6 Massive bonus bundles. To make your progress even faster and your success even easier. And tools to simplify everything you do. Starting with…
Music Theory 101
Is going to open your eyes to a new way of playing your guitar. Although the theory has been around for years. You will never look at your guitar the same way again!
Hello Let Me Show You How!
Hello, my name is Sharon I have been playing guitar for well over 30 years. And I am the founder of YourGuitarGuide.com. You may have seen me on my YouTube Channel.
If you want to discover the secrets behind the songs & really understand what it is your playing.
I can make it easy for you...
This will unlock the complete fingerboard & take you to the next level of playing. So that you can start playing all your favorite songs. And Understand the why behind the song.
Thanks for stopping by and I'll see you inside the Course.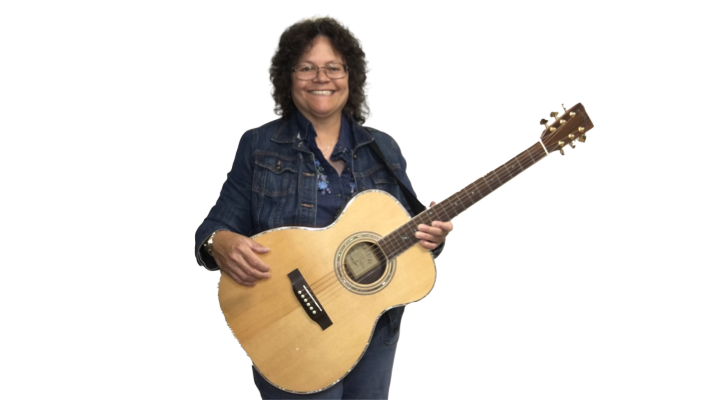 AND BECAUSE I ACTUALLY GIVE A FAQ!



…YOUR MOST POPULAR QUESTIONS, ANSWERED:


Have a pressing question you have before enrolling in Music Theory 101?


Below is a list of my most common questions I've been asked. If for some odd reason you don't see your question, just reach out to our support team. (Bottom of page).So we can assist you, Cool?


Q. How much time do I need to take this course?
A. The more you practice the better of a guitar player you will become. The course is structured into small modules. Which will workout perfect if you are short on time. It's ready to go when you are. So you can go at your own pace.
Q. Do You take payment plans?
A. This course is very economical. And you only have one investment and it's yours for a lifetime.
Q. Do you have a guarantee?
A. This course is no risk. I am so confident in your success. That the course has a 30- day 100% Satisfaction guarantee
Q. What is in the course?
A. A Step by step method to teach you guitar Theory.
Q. Is there a certain time to access the course once I have purchased it?
A. This is an online course. Which means you have access 24/7. You can access it anytime, anywhere.
Q. Am I to old to start learning guitar?
A. NO! Your never to old. It's true that things are easier when you are young. But there are plenty of people that start playing guitar in there later years. And the course is structured so that you can go at your own pace.
Q. What do I need to take this course?
A. You will need a guitar and guitar picks.
Q. After I get the course how long do I get to use the content for?
A. Once you have invested in the course you will have lifetime access. 








Featured Products
Check out some of my premium courses
Check your inbox to confirm your subscription