I can't wait to see you inside the Course!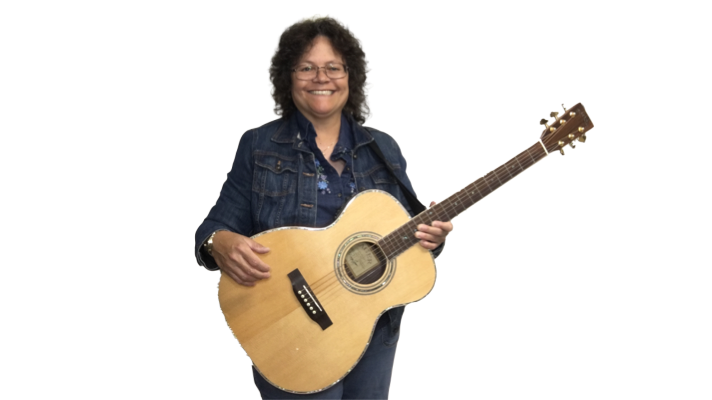 Discover Guitar Techniques so That You Can Master Chords & Play all the notes
Hello, my name is Sharon I have been playing guitar for well over 30 years. And I am the founder of YourGuitarGuide.com. You may have seen me on my YouTube Channel.
I can get you there a lot quicker! After all...
...Why should it take you 30 years to learn how to play your guitar? Take the short cut and learn all the hidden secrets that will take you to the next level. And start playing your favorite songs. Thanks for stopping by and I'll see you inside the Course.
How to Play Guitar Without Frustration
Introducing
Guitar Bootcamp
I know how frustrating it can be as a beginner guitarist, And how everything seems like a struggle. But that's why I created the Guitar Bootcamp Course so that you can start playing guitar without the struggle. It's going to take some time, but if you follow my step by step process you will be playing and having fun. It's the fastest way I know to get you playing guitar and songs.
Your not Just going to learn a Proven Method that will get you playing in the shortest amount of time. But it's going to be easy because you are going to discover the techniques that all guitarists have to learn to play and sound great.
See what's included: Guitar Bootcamp Course
Get the Bonuses When You Enroll Today!
Beginners Start Here


If your ready to dust off that guitar and start playing it. Then the Guitar Bootcamp is for you!
You will start at the beginning and progress through chords, And understanding how to play them. Using proven techniques and methods that will make it easy for you to start playing. This course has everything you need to succeed and have fun learning to play your favorite songs. You will discover the one thing that opens up the finger board to all the notes. And More...
If you do nothing, nothing will change.
....More Courses
Check Out Some of My Premium Courses. To Help You find Your Sound
Check your inbox to confirm your subscription