The Bundle Contains 2 Guitar Courses. The Bootcamp takes You from A-Z. And then Learn the Notes, Chords, Keys. Discover Music Theory 101 so that You will unlock the Guitar fingerboard and take your playing to the next level.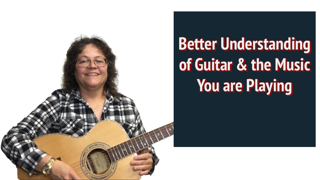 I am the founder of YourGuitarGuide.com and have been playing guitar for over 30 years. I am also your teacher. I can't wait to see you inside the courses.
Frequently Asked Questions
Q. How much time do I need to take this course?
A. The more you practice the better of a guitar player you will become. The course is structured into small modules. Which will workout perfect if you are short on time. It's ready to go when you are. So you can go at your own pace.
Q. Do You take payment plans?
A. This course bundle is very economical. And you only have one investment and it's yours for a lifetime.
Q. Do you have a guarantee?
A. This course is no risk. I am so confident in your success. That the course has a 30- day 100% Satisfaction guarantee
Q. What is in the course?
A. A Step by step method to teach you guitar Theory.
Q. Is there a certain time to access the course once I have purchased it?
A. This is an online course. Which means you have access 24/7. You can access it anytime, anywhere.
Q. Am I to old to start learning guitar?
A. NO! Your never to old. It's true that things are easier when you are young. But there are plenty of people that start playing guitar in there later years. And the course is structured so that you can go at your own pace.
Q. What do I need to take this course?
A. You will need a guitar and guitar picks.
Q. After I get the course how long do I get to use the content for?
A. Once you have invested in the course you will have lifetime access.